Build Your Lexus

---
The vehicle you drive around Lubbock, Amarillo, and Midland, TX, says a lot about who you are. For example, if you drive a Lexus IS, others can assume you're the type of person who's always pushing the envelope. On the other hand, if you drive a Lexus GX, others can presume you're the type of person who is competitive by nature and loves adventure.
When shopping for a new set of wheels, it's important to drive a vehicle that speaks to your personality. The team at Cavender Lexus of Lubbock is here to help you find your perfect match by helping you choose a vehicle, and by also helping you customize it to fit your specific needs. Read on to learn how you can build your Lexus at our dealership!
---
​
Why Should I Build My Lexus?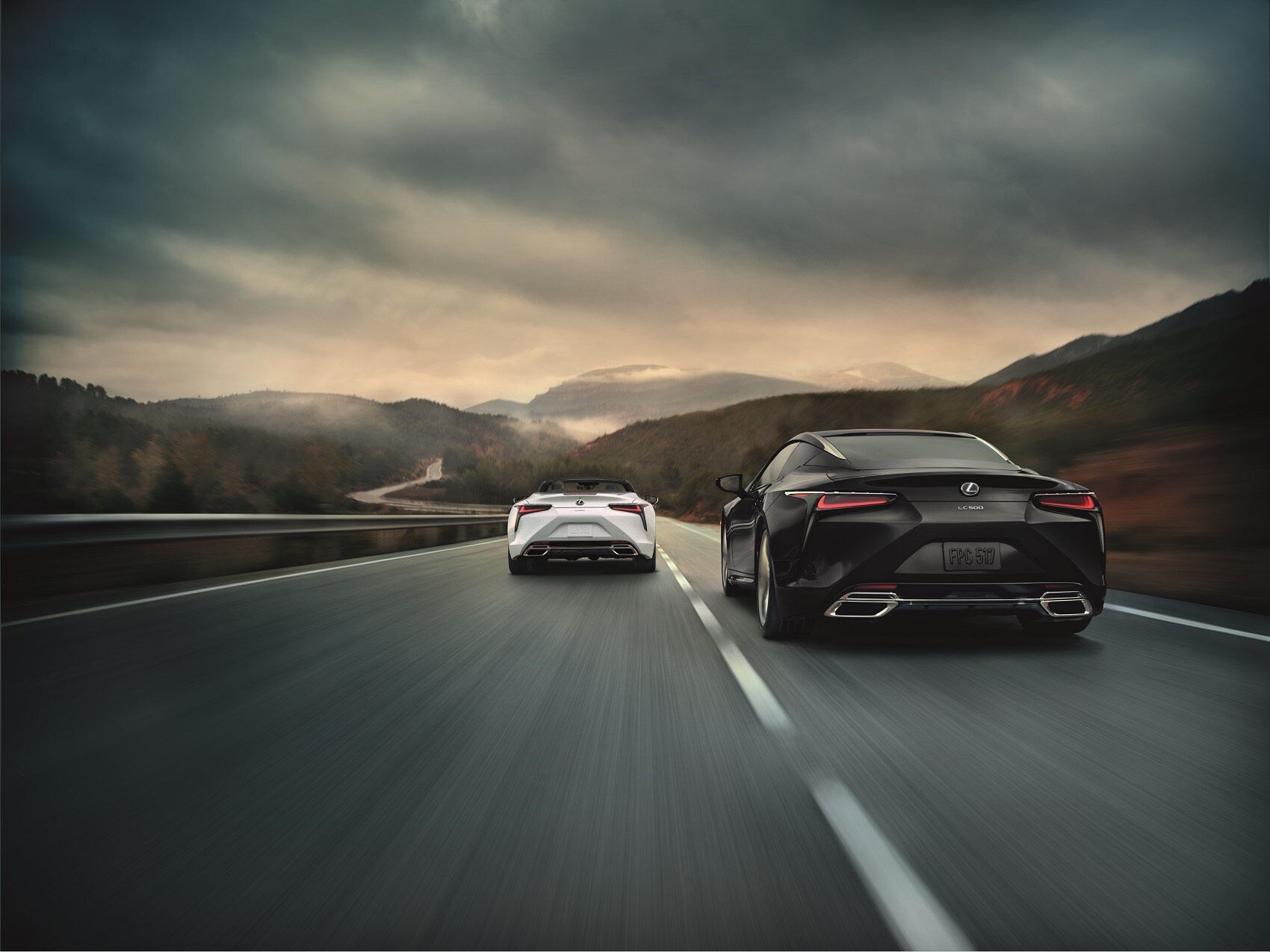 You spend a lot of time behind the wheel of your Lexus. Whether you're headed to Sibley Nature Center to enjoy some R&R time on the trails, or meeting your friends for after-work drinks at Rumors-and don't forget your daily trips to and from work-the cabin of your vehicle is your second home.
For that reason, it's important that you feel safe and comfortable behind the wheel.
Building your Lexus allows you this liberty while also giving you the opportunity to ensure all your must-have features come with the vehicle. If you know you need advanced safety amenities or the latest in sound quality, fully customizing your vehicle is the fastest and easiest way to take the driver's seat of the vehicle that's made for you.
What Features Can I Select When I Build My Lexus?
When you build your Lexus with our dealership, you can customize nearly every aspect of your vehicle. Some of the features you can expect to customize when you build your Lexus include:
Exterior & interior color
Drivetrain
Available packages
Ride-enhancing accessories
The bottom line? Building your Lexus with the help of our team means you can tailor every inch of your Lexus to make it truly unique to your personality.
How to Build Your Lexus From Home

Building your Lexus is fast and easy thanks to our streamlined Lexus configurator. That means you can build your dream vehicle from the comfort of your own home in minutes. When your build is complete, simply send the information to our dealership. We'll take care of everything from there and alert you when your vehicle is ready for pickup.
Read on to see how fast and easy it is to build your Lexus!
1). Choose the Model
Before you can get into the nitty gritty of building your Lexus, you must first decide which model you'll drive. Unsure if the Lexus NX or Lexus RX is better for your travel needs? Read through our online reviews and comparisons to help.
2). Select the Trim Level & Drivetrain
Once you choose the model you love most, next is choosing the trim level and drivetrain. At this stage, we break down some main differences between each trim level to help you quickly choose the one that's best for your needs.
3). Pick a Color to Stand Out
Next, choose the exterior color that best matches your style. From there, select the interior trim and upholstery combination you love most. Thanks to the wide selection of colors and trim options offered by Lexus, you're sure to find the combination that speaks to you.
4). Browse Available Packages
This part of the build process is possibly the most fun. You get to explore the various packages offered with the model of your choice and select whichever one(s) you need with your vehicle.
Package options range in selection from design, comfort, performance, technology, and safety features.
5). Explore Accessories
If you want specialty floor mats, a cargo organizer, or any detail-specific features, now's the time to explore all the accessories offered with your vehicle. Once you choose the ones you want added to your build, the process is complete!
Of course, if you have questions along the way, our team is here to help.
---
Build Your Lexus Today
An elevated commute around Lubbock, Amarillo, and Midland, Texas, is minutes away when you build your Lexus with our team. Start building your Lexus online today and contact us at Cavender Lexus of Lubbock with any questions along the way!
---